To see his biography click here


---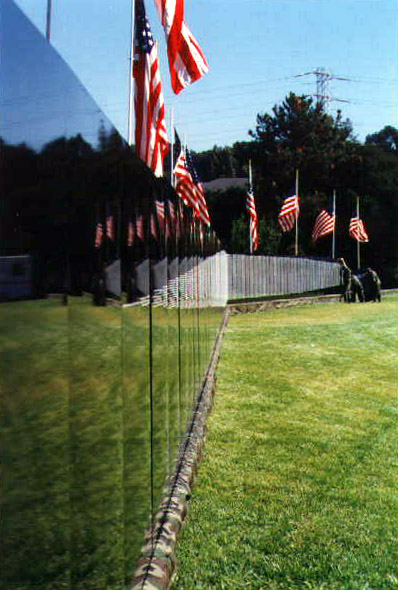 The Moving WallTM Memorial, a half-size replica of the Vietnam Veterans Memorial in Washington, D.C. will be displayed on the campus of Hebron Baptist Church at the corner of Dacula Road and Fence Road in Dacula, Georgia for five days beginning on April 27, 2006. The City of Dacula is the primary sponsor of the visit.
The Moving WallTM will be open to the public, 24 hours a day, Thursday, April 27th until Monday, May 1st at 2:00 P.M.
There is NO addmission fee
Volunteer staff will be available to greet visitors, help visitors locate names on The Moving WallTM, provide comfort and support to visitors, pass out information and answer questions. Visitors are encouraged to take rubbings of the names. Volunteer staff will have the name rubbing forms and crayons available.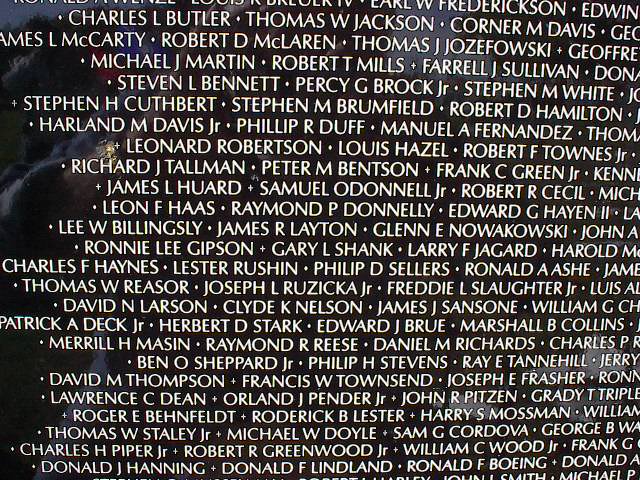 Many who visit The Moving WallTM will leave memorials in the form of flowers, notes, medals and photographs. All of these cherished artifacts will be collected and preserved before The Moving WallTM continues on its journey.
When John Devitt attended the 1982 dedication in Washington, he felt the healing power of "The Wall". He vowed to take that healing to persons who did not have the opportunity to go to Washington.

The first Moving Wall was built by John, Norris Shears, Gerry Haver, and other Vietnam veteran volunteers. It went on display in Tyler, Texas in October of 1984. Three of these Moving Walls now travel the USA from April to November, spending about a week at each site.
---
VOLUNTEERS AND SPONSORS NEEDED FOR
THE MOVING WALLTM